Introduction
A pavilion is a structure, a place, or a building like Gazebos built to shelter people or animals. A pavilion typically has a single open side with no walls for functions like dancing, entertainment, and sports events. The term derives from the Middle French word "Pavillon," which means "small palace."
What is a Pavilion?
It is a small, open structure. It can be made of wood, metal, or other materials and is usually used for temporary structures for seating or eating. A pavilion may also be used as part of a larger building.
Basic History of Pavilions
The pavilion can be traced back to ancient times when the Egyptians built temporary structures for their kings and queens. However, it wasn't until the 17th century that Europeans began using this structure in gardens and parks. Many countries have built pavilions on a large scale—often for entertainment—such as India's Neemrana Fort Palace, which hosts weddings and other events complete with a giant dome-shaped tent called a "pavilion" inside its walls.
The pavilion has since evolved into many different versions: from permanent structures like indoor pools (like those at the Bellagio Hotel in Las Vegas) to temporary structures like tents used for camping or festivals such as Burning Man.
Modern Usages of Pavilions
You may have noticed that pavilions are used for many different purposes. Even the simplest of pavilions can be used as a temporary structure, even if it's just for a weekend or week. While this may not be useful in all cases, there are many ways to transform a simple structure into something more permanent, such as adding insulation and waterproofing to make it into an exhibition or public space.
A great example is the Expo Pavilion in Milan by Studio Albori. The architects wanted to create an outdoor space that could easily be transformed into multiple environments based on the needs of its users. Their plan was to use materials found in nature and recycled materials from discarded objects around town:
Stones from Lake Como.
Wood from trees after storms hit their nearby forest.
Metal from old gates at Expo 2015 (the previous year).
How to Build a Pavilion?
A pavilion is a structure that provides shelter to people. You can use it as a house, a place of business, or even as a storeroom. Constructors usually build Pavilions on the ground, but they can also make them from trees and bushes to provide shade from the sun.
Related: 33 Creative Backyard And Outdoor Gazebo Ideas
Pros and Cons of Different Types of Materials in Building Pavilions
Metal is the most durable material, but it's also the most expensive. Wood is cheaper but not as durable and requires more maintenance. Vinyl is the most versatile, and you can use it in many ways to create different types of pavilions. It's also inexpensive and easy to work with. The main drawback of vinyl is that it doesn't last as long as metal or wood, so you may have to replace your pavilion every several years if you use this material.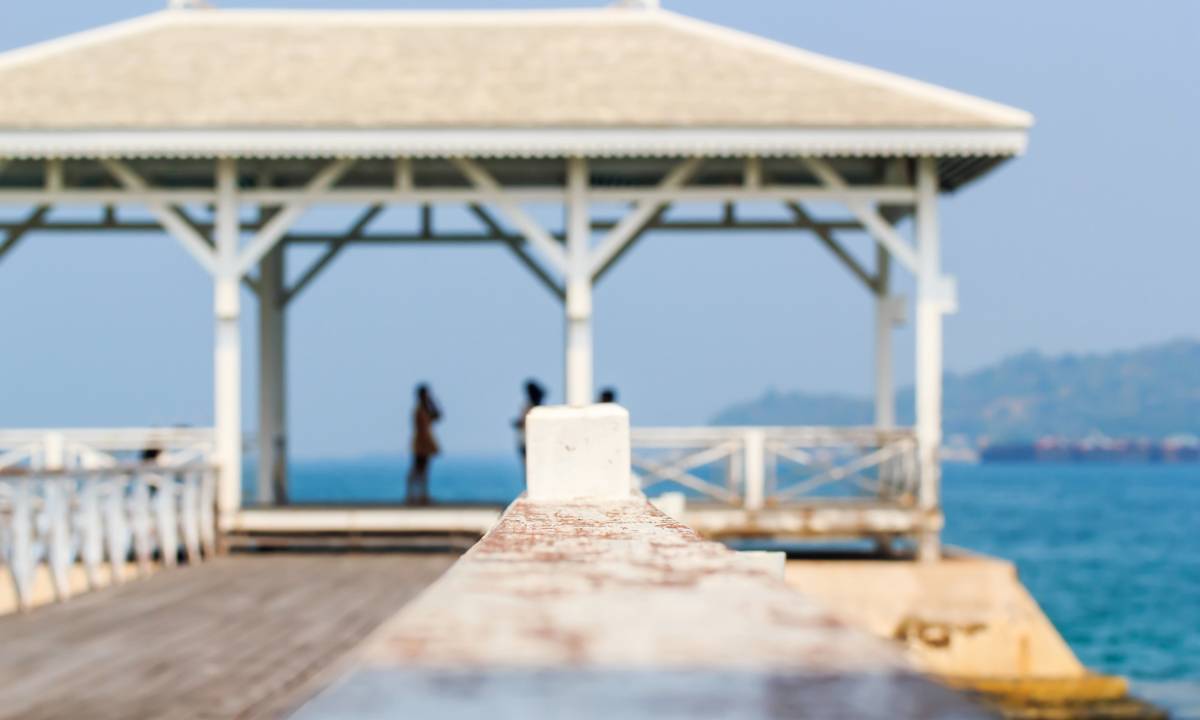 Where to Install a Pavilion?
A pavilion is a beautiful addition to many places. You can use it on your patio, backyard, garden, or park. The versatility of this type of structure allows you to use it with almost any landscaping style or theme.
You Can Build your Pavilion
It will be small and straightforward if you want to build a pavilion for your use. It will be larger and more complex if you want to build a pavilion for your neighborhood or city. If you want to build a pavilion for your state or country, it will still be even larger and more complex.
Related: The Ultimate Guide To Pergola And How To Install It
Conclusion
This is an excellent opportunity to build your pavilion and enjoy the fun with family and friends. Please contact us via email if you have questions about building a pavilion. We are here to help you have the best time in your life by providing advice on how to build one yourself.