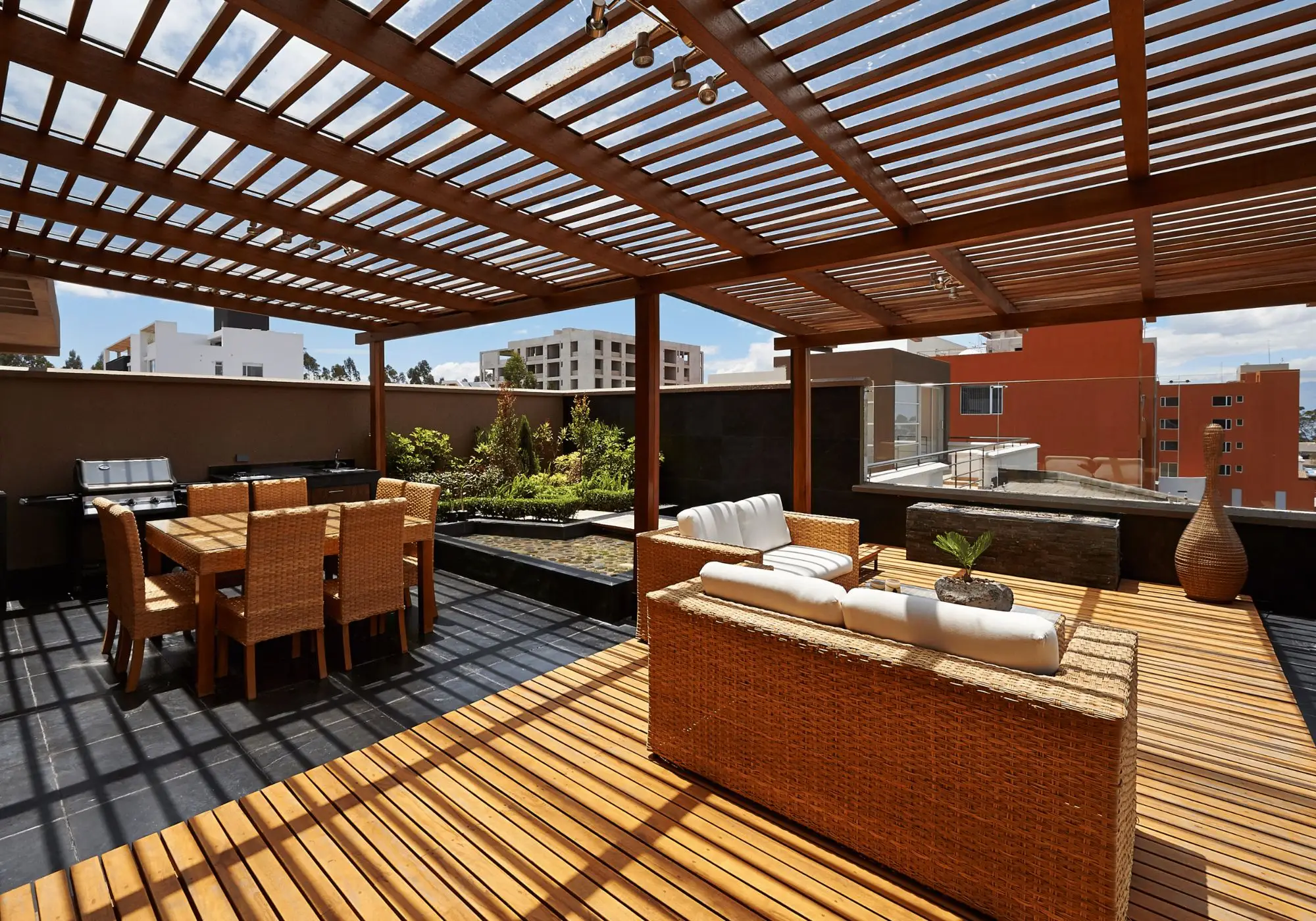 We craft timeless havens
Best Ideas – Desings – Solutions – Results
Sophisticated And Artisanal
Tailored Design Solutions for Your Pergola and Gazebo Dreams
Where Luxury Meets Coziness
Strength and Durability Are the Cornerstones of Our Construction Philosophy
We Design
Install
and Turn Into Reality
Here at Egy Gazebo, we merge innovative design concepts with expert craftsmanship to create outdoor spaces that inspire serenity and elevate social gatherings. Collaboration with our clients is at the core of everything we do!
Our dedicated team, headquartered in Sadat City and spanning across the enchanting landscapes of the Delta and Upper Egypt provinces, is deeply passionate about crafting outdoor havens. Our mission is to transform extraordinary design visions into tangible realities for every pergola, gazebo, and pavilion project we embark upon. In this creative journey, we artfully weave together your preferences, the latest technical innovations, and a deep commitment to environmental harmony. This harmonious fusion is the cornerstone of our approach, leading to tailor-made design and installation solutions that reflect your unique vision, and that truly embody the essence of collaborative craftsmanship.
Working On
Exclusive Projects
Building resilient, well-crafted, and long-lasting Gazebos, Pergolas, Pavilions, Decking, and Cladding solutions involves seamlessly intertwining design finesse with structural prowess, ensuring a harmonious marriage of form and function. At Egy Gazebo, we unite these facets with the particular demands and regulations pertinent to outdoor structure design and installation
Our new pergola is a masterpiece of craftsmanship. Thanks to your team, we now have the perfect outdoor retreat
Your team's expertise in crafting gazebos and pergolas has added tremendous value to our resort. Guests now have stunning spaces to relax and enjoy nature
, Resort Owner, Sharm El-Sheikh
The outdoor structure you built for our restaurant patio has made a world of difference. Our patrons appreciate the cozy ambiance, and it has increased our revenue
, Restaurant Owner, Cairo
Explore our diverse portfolio showcasing beautifully crafted gazebos, pergolas, and outdoor structures that seamlessly blend with outdoor landscapes. Our latest projects feature innovative designs that redefine outdoor living
Latest Trends in Outdoor Structures
Pergola covers, often known as waterproof pergola covers or pergola roof covers, are fantastic additions to outdoor spaces. They come in various styles, including louvered roofs, and can transform your outdoor living space into an oasis.
Exciting updates & outdoor structure news delivered right to your inbox!